Testimonials
What Clients Say About Vicki Podwell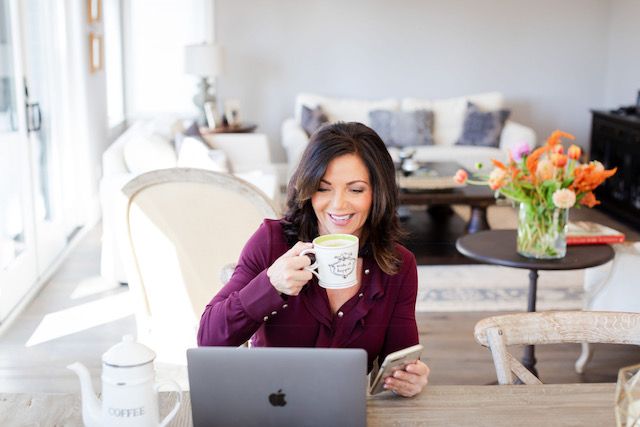 "Vicki is great at her job. She helped sell my house, found me temporary housing and helped me get into a new place all within 3 months. She orchestrated everything brilliantly. Staged the house, reserves storage units, got movers lined up, all the little stressful things she took the lead on, to alleviate stress and allow me to concentrate on work. She is timely with communication, knows the market well and works with an excellent lending firm. Vicki helped me get into a place I really wanted and I didn't feel like I had to settle for something just to have housing. She helped get me what I really wanted. Just a great experience. She is
honest, a person of integrity and a realor you can trust. If you need a great realtor, stop your searching. You found her. Thanks so muchVICKI !!"
Eric Breihan
​​​​​​​
"We wanted an agent who was sensitive to our specific needs, but could also act as an assertive representative in the sale of our home, as well as in the purchase of our new home. Vicki satisfied both interests with flying colors; she is responsive and she is a skilled negotiator. Most importantly, she is a great listener. We would not hesitate to use Vicki again, nor would we hesitate to recommend her to friends and family."
Jonathon and Christine Read


"It is with out hesitation that we write this review. Vicki is truly an exceptional professional. we moved here from out of state and were completely dependent on her knowldge and expertise of the entire San Diego real estate market. We wanted to be introduced to the region at large. She was welcoming, gracious and courteous. We asked a thousand questions and wanted to see every neighborhood. Once we started focusing on one area, she was vigilant in helping us find the perfect house. She was a wonderful negotiator, she knew exactly what to ask for us, she was proactive in representing our needs and wishes. We would love to speak to anyone who would like a recommendation. Out recommendation is that Vicki Podwell is superior, conscientious and an consummate professional."
Juan and Sonia Gonzalez


"Vicki was recommended to us by our friends shortly after my husband and I moved to the area, and from our very first meeting we knew that we were in great hands! Vicki was, by far, the most kind, professional, thorough realtor we've ever worked with. She made a very stressful time easier for us to deal with by going above and beyond her job description. She was never pushy or coercive about which house to choose; in fact, she went out of her way to make sure that we were listening to our own intuition and found the perfect fit for us. She made herself available and was always very quick to respond to our questions and concerns. My husband and I would recommend Vicki to EVERYONE, encouraging them to put their trust in an excellent Realtor who does her job with integrity and who is very knowledgeable about Real Estate!"
John and Natalie Bell
​
"Vicki is the perfect combination of mind & heart! She presented a very rational analysis of what we could list our house for, based on: making no improvements, doing some updating, or entirely renovating. The data were in figures per square foot w/ comps to back them up. Always professional, honest, & available, Vicki guided us through a 10-week process from listing to closing. She took very seriously her responsibility to represent us (no one else) at all times. Our trust in her was well placed. We were living 3,000 miles from Del Mar, so Vicki did some extraordinary things for us, such as supervising the improvements, the additional landscaping, & the cleaning; paying for the magnificent staging; watering our new plantings; e-mailing or calling us w/ daily updates. Everything she does is first-class. For example, she insists on her excellent photographer to represent the property in the best possible way in the glossy brochure & on the internet. She writes the script for the on-line virtual tour. She attends to every detail. And while handling the business side of things, Vicki also shares her heart. She really cared for us as people & worked hard to bring about the best deal possible. Through disappointments she remained calm, strong, encouraging. Vicki is a tough, fair negotiator; she didn't let anyone take advantage of us. It's obvious that Vicki loves being in real estate & helping people w/ their most valuable asset. I can't recommend her highly enough! No property is too big or too small for her capable, attentive handling. And she's had experience over all of the San Diego area. Vicki's mind & heart have blessed us abundantly."
Bill and Barbara Stephens


"Vicki has helped us in purchasing and selling our first home and now in purchasing our forever home. She really listened to all of our requests and made the buying/selling process not only easy but fun. She always got back to us right away and reached out frequently for updates to keep us in the loop. She has become a part of our family and we will continue to recommend her to everyone!"
Trevor and Jackie Young


"My sister had a rental house in Dan Diego. After it burned down she decided enough was enough and decided to sell. I travel to San Diego often so I told her I would take care of rebuilding and selling the home. So I contacted Ms. Podwell and she meet me at the house, her 1st look at the place was a burned down gutted home. But she only looked at what it could be, offered to help wherever she could, not only offered but did help until the house was put back together and ready for sell.

Once ready for sell, she handle everything in a very professional manner and the house was sold within weeks for what I thought was an excellent. She goes the extra mile for her clients and works hard to make everything go smoothly. The rebuild and sell of my sister house was extremely easy for me simply because Vicki took care of so many items even in the rebuilding process. I highly recommend Vicki Podwell for any of your real estate transactions."
Jim Wheeler


"We would recommend Vicki to anyone interested in buying/selling in the San Diego market. We worked with Vicki in the SDSU College Area. She learned as much about our area as she could to aid us in pricing our home and setting us up for the finding the perfect buyer. She is SO RESPONSIVE via email, text, and phone, very upfront and honest about the market and your home, and she cares a lot about her clients. We interviewed 6 realtors and in choosing Vicki, we were not disappointed. We haven't found anyone as hard working and caring as her. Thank you Vicki for helping us sell our home!"
Tim and Kandice Marshall


"Vicki was referred to me by a friend as a trustworthy, knowledgeable and professional real estate agent. After a day together, she knew exactly what kind of property I wanted, and found it within a week. I was out of the state at the time, but trusted her instinct, and she submitted an offer for me sight-unseen. It was accepted and I love my home! She was right...this home is absolutely perfect! Vicki is impressive."
Nancy Hill


"Vicki is an exceptional Realtor who provides exactly what you need when you're searching for a new home. She's a careful listener and has a good eye for finding homes with the features you want and need. Vicki was invaluable in helping us through the buying process. I have and will continue to recommend her to my work colleagues and friends."
Clare Kristofco